When designing your property's landscape, it's best to always be mindful of the time of year your trees, shrubs, and flowers will be in full bloom. To get the most out of your lawnscape, you should have blooming botanicals all year round. Below is a list of ten of the best perennials that bloom in the summer. If you're looking to add some color to your summer, United Lawnscape has three on-staff landscape architects that can help you design the perfect outdoor garden thriving with color and complimentary to your planting zone.
Phlox
A great butterfly attractant, Garden Phlox has fragrant, showy blooms in a variety of colors – pink, purple, white, or red. It's great for cutting or tall borders. It is best to plant in sun to part shade.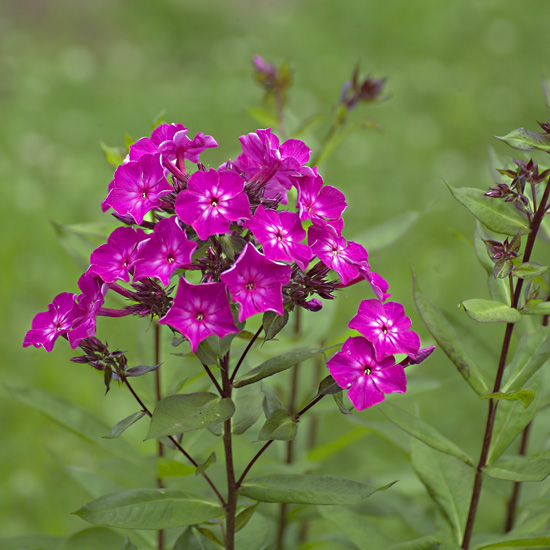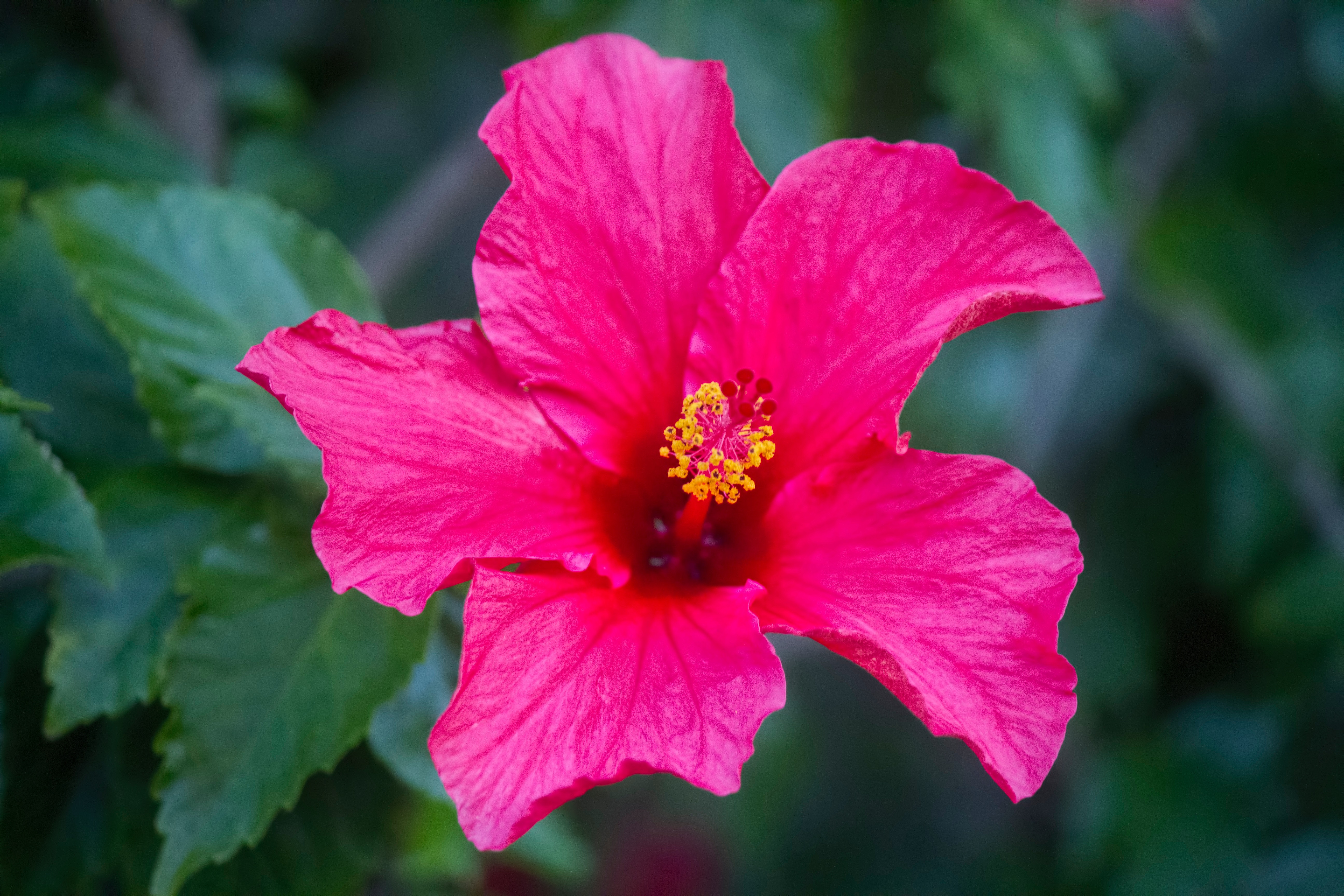 Hardy Hibiscus
Hardy hibiscus starts blooming late in the summer producing huge flowers in shades of red, pink or white. They love full sun and attracts both hummingbirds and butterflies. The plant dies back in the winter and is very late to break dormancy. It's usually mistaken for dead, but give it time and you'll be rewarded with spectacular color!
Shasta Daisy
These daisies will always brighten up your day! This classic perennial has large white blooms that last until early fall. Shasta daisy thrives in well-drained, not overly rich soil. Choose from different varieties for different heights – short ones are perfect for borders and tall ones create a dramatic backdrop. A perfect low maintenance plant and makes great cut flowers!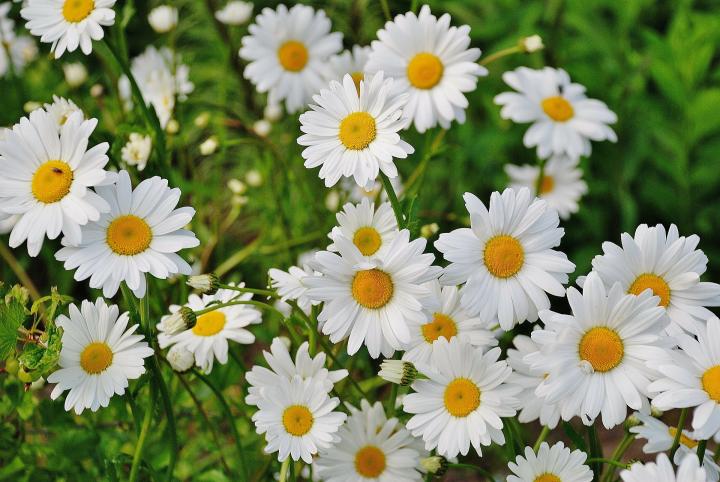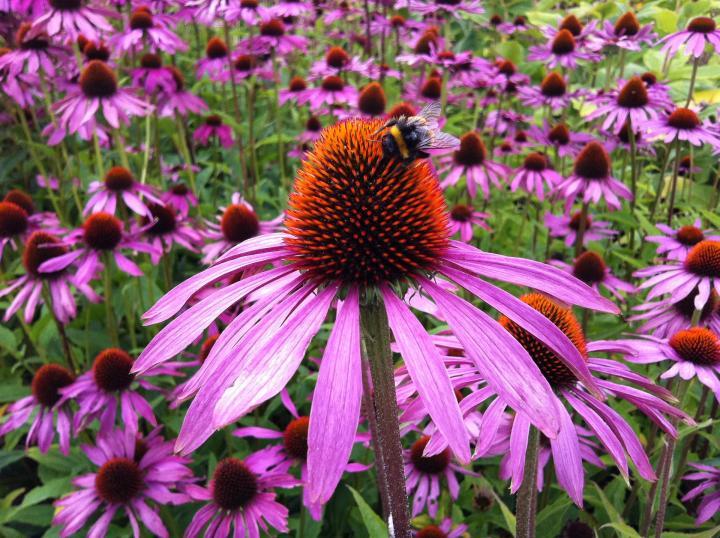 Coneflower
Coneflower is a mid-summer bloomer that's a great cut flower.  There are many different varieties of plants, you're sure to find one that's right for your garden. Coneflower loves full sun and is deer resistant and attracts butterflies.
Black-Eyed Susan
Rudbeckia or Black-eyed Susan is a must for the summer garden.  It blooms from July to September, is deer and rabbit resistant and attracts butterflies.  Plant in full sun, and be sure to remove spent blooms for more flowering.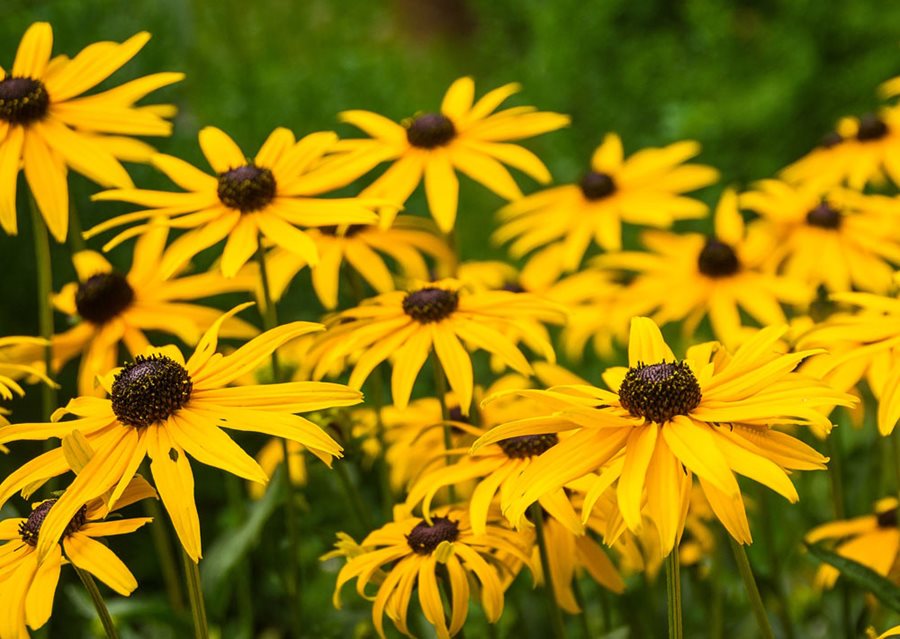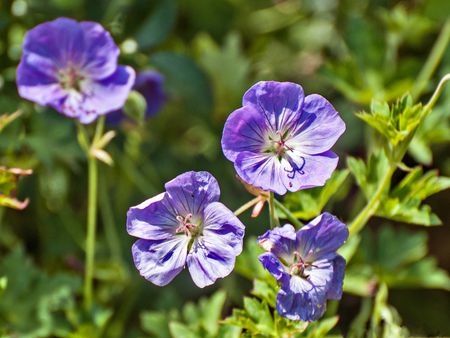 Perennial Geranium
Perennial Geranium is a great border plant.  Tiny brilliantly colored flowers bloom for months starting in late spring.  Plant in part shade to shade. It's resistant to rabbits and attracts butterflies.
Lavender
Lavender is a favorite flower for its wonderful fragrance.  It's a great border plant and likes well-drained soil. Plant in full sun.  It's deer and rabbit resistant and attracts butterflies. Great plant to dry and use in sachets or potpourri.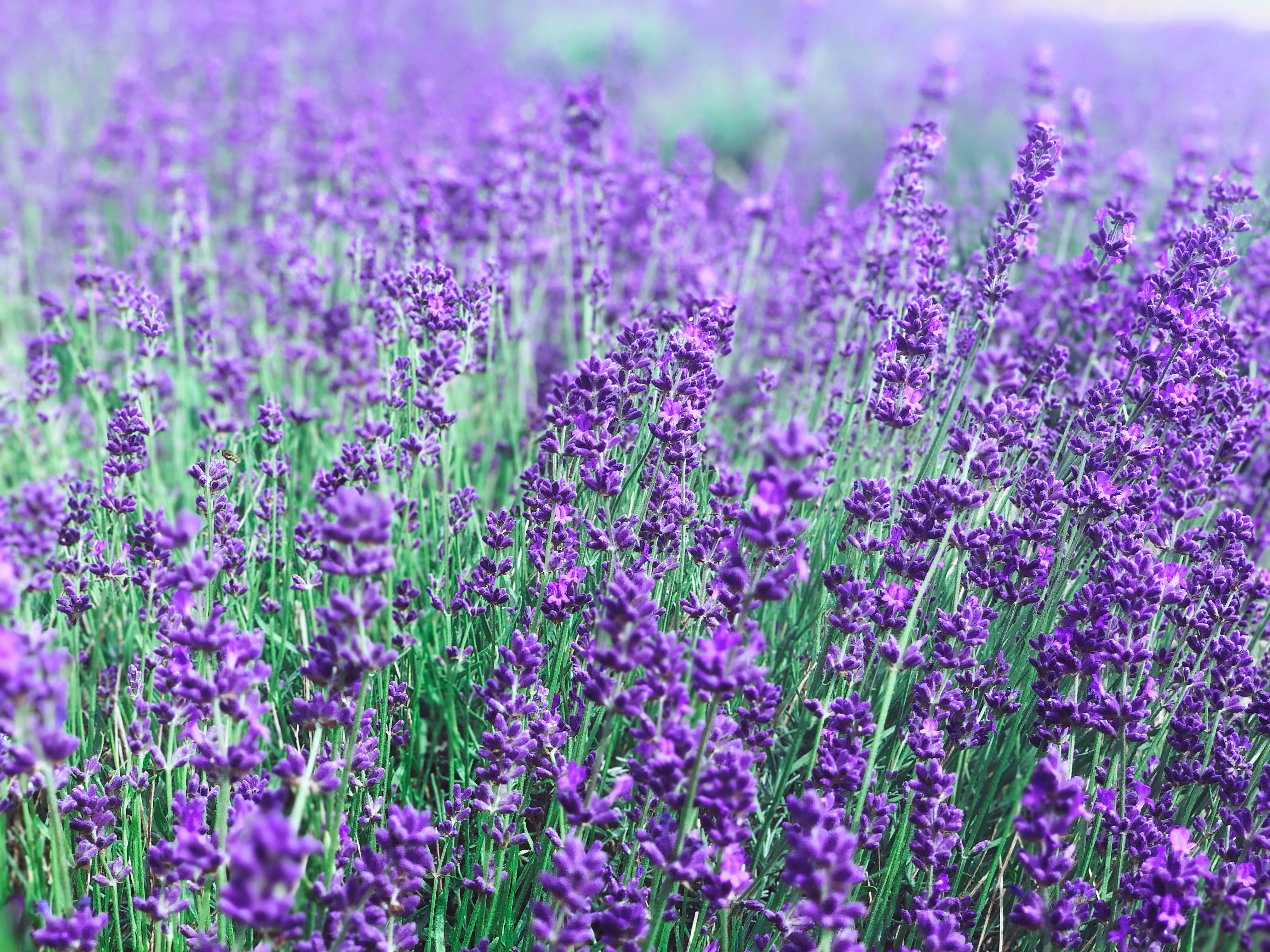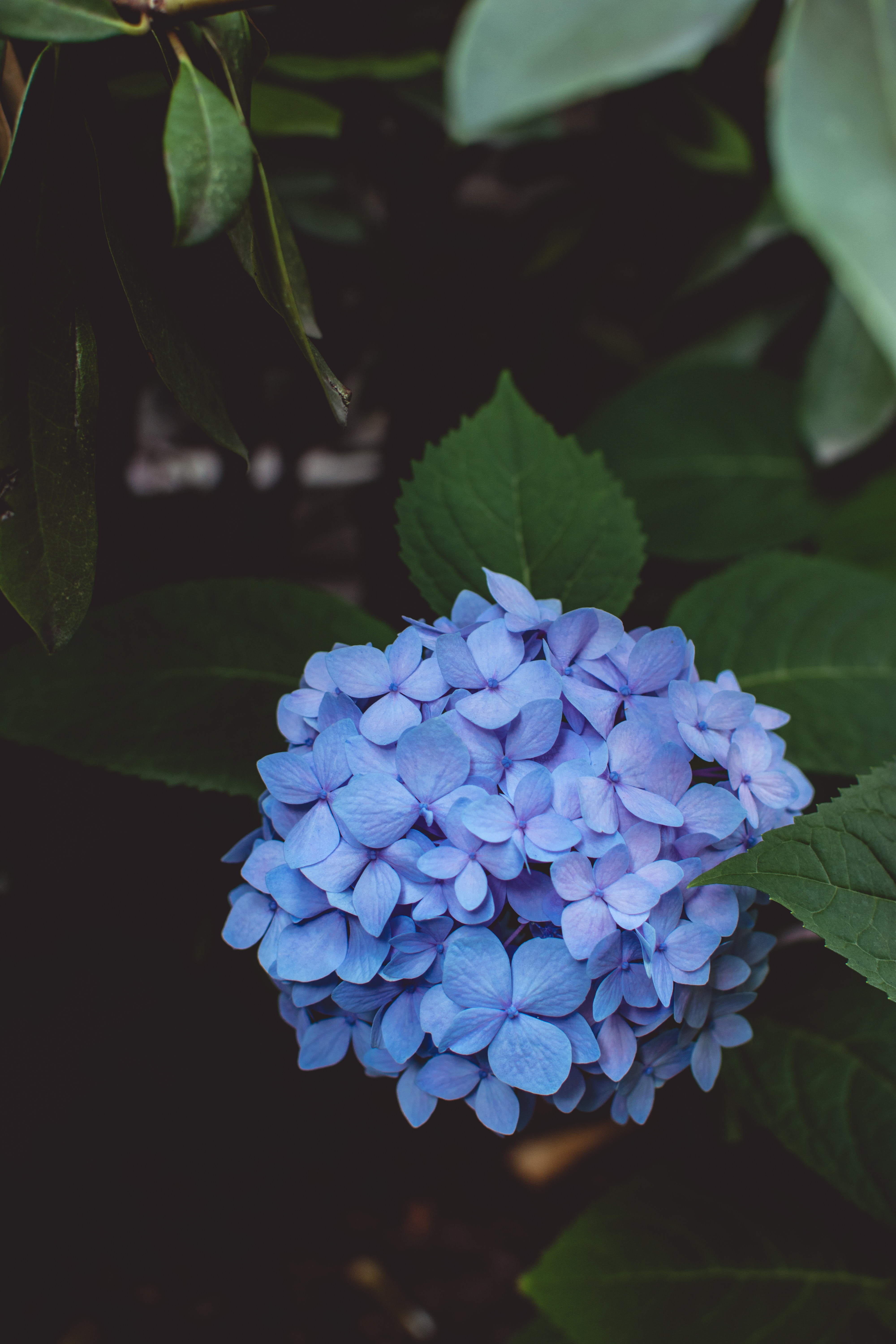 Hydrangea
The rounded Hydrangea shrub is easy to grow, and many of its varieties can reach five-to-eight feet in height. Annabelle is the most common Hydrangea variety in Michigan and blooms big clumps of flowers through late summer. The plant does best in full sun and partial shade. The Oakleaf Hydrangea is another native of the U.S. that can be found in Michigan. While its flowers start out white, they turn to a deep-rose color as they age. The leaves also turn red in the fall.
Bee Balm
Bee Balm has showy flowers that bloom July thru August. Its fragrance attracts butterflies and hummingbirds. Plant in sun to part shade. Grows about 1 to 4 feet tall.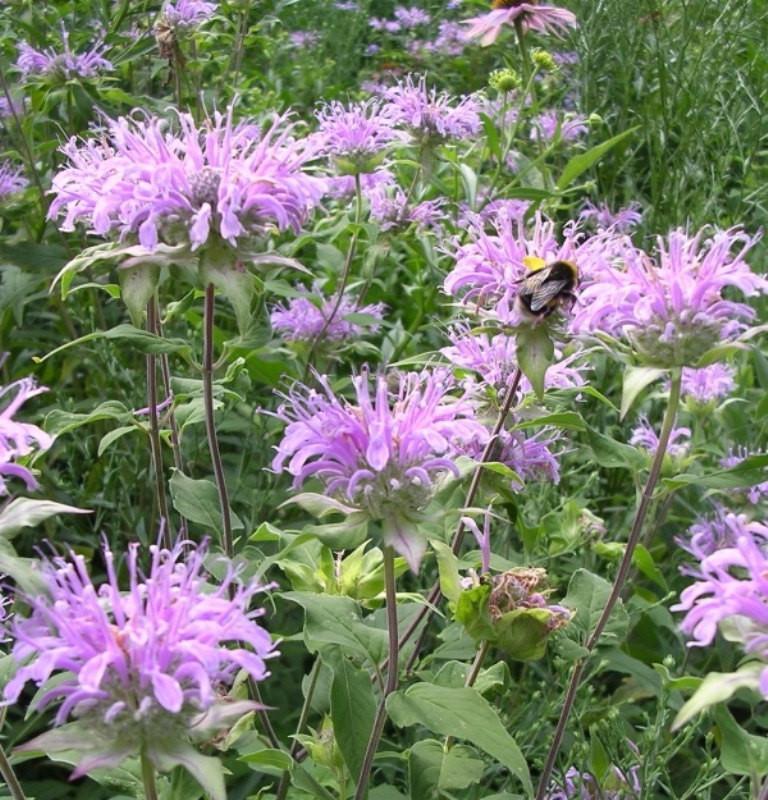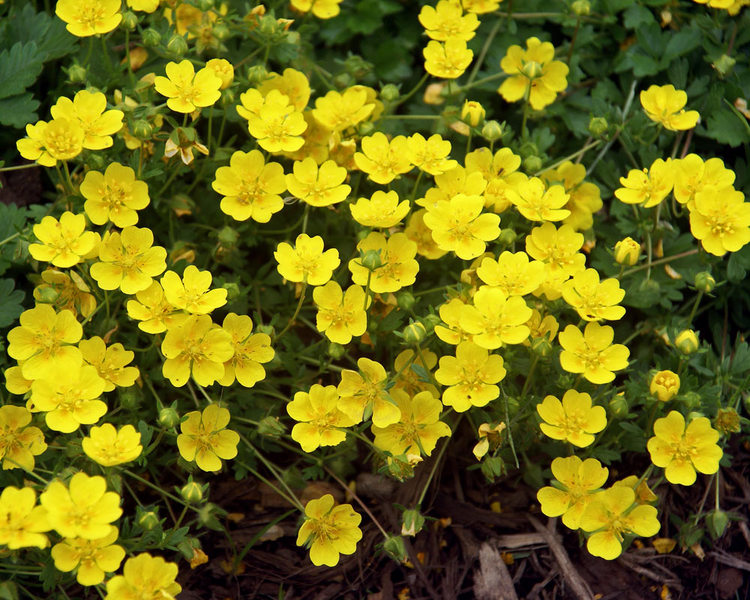 Potentilla
The Potentilla blooms five-petal, rose-like flowers over a long period that can extend into late summer and early fall and is native to Michigan. This plant requires very little care; minimal pruning and no dead-heading. They can grow as a rounded shrub or act as ground cover. It is a versatile grower and drought resistant. There are several color varieties.
United Lawnscape's team of expert designers can help guide you through choosing the best options for your property or desired landscape area. To schedule a consultation for an estimate, please visit our site.